Hello Senior Citizens and Seniors to be!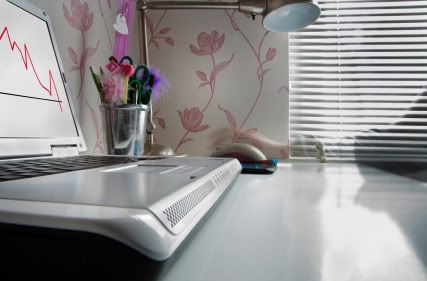 These days, a lot of people retiring or approaching retirement find themselves with fewer resources than they actually need. It's a difficult situation when you reach or approach retirement with the sudden realization that you will not have enough funds to retire on. With that in mind, I have some questions for you Baby Boomers and Seniors:
Is your retirement fund ready for your retirement?
Will it provide you with enough income to live comfortably or will you have to "scrape by"?
Are you concerned about the availability of Social Security funds?
Are you concerned that Social Security will not be enough for you?
Are you just getting by and thought about earning some supplemental income?
If any of these questions sound familiar, you may have pondered the idea of working into your retirement years. Or you may already be retired and find yourself needing to bring in extra income. This site is dedicated to any seniors (or anyone approaching their senior years) with an eye on starting a home based business to supplement their income. While this site is geared toward people over the age of 50, it is intended to provide useful information for everyone. After all, if you are under 50 now, you won't be forever!
Subjects you will find here are centered around home based businesses, network marketing, home based consulting businesses, business tips for working from home, and many other subject areas. I hope you will find useful articles and resources to help you make informed decisions about starting a home business and help you avoid those scams and senior traps.
Blogging about home based business with a slant on seniors.
Articles for Seniors
Baby Boomers find ourselves in a predicament. Traditional retirement channels are disappearing all around us.
Tips Traps and Tricks to running a home based business
Home Based Business Articles
The Network Marketing Articles Page
The articles on this page will focus on senior opportunities as Independent Consultants. It will be slanted toward seniors and baby boomers but will contain useful content for everyone.
The articles on this page will provide information and slants on issues facing seniors and baby boomers today.
Videos on Subjects of interest to Seniors
Frequently Asked Questions
About Me
My Businesses and Contact Information
All information collected is used internally. Home Business for Seniors (HBS) will not sell, share, or distribute any of your information to outside parties, affiliates, or link partners.